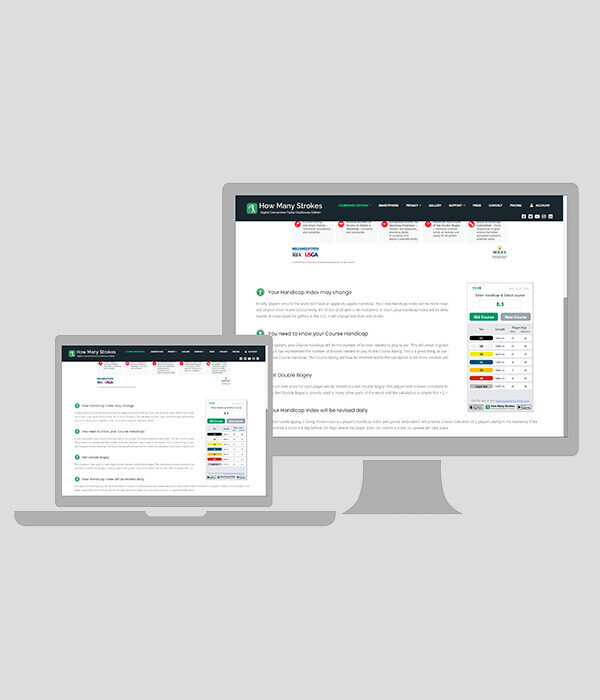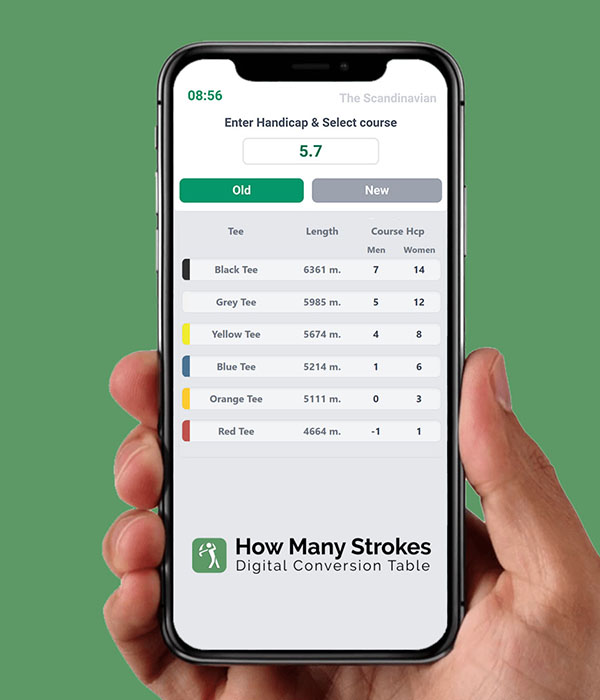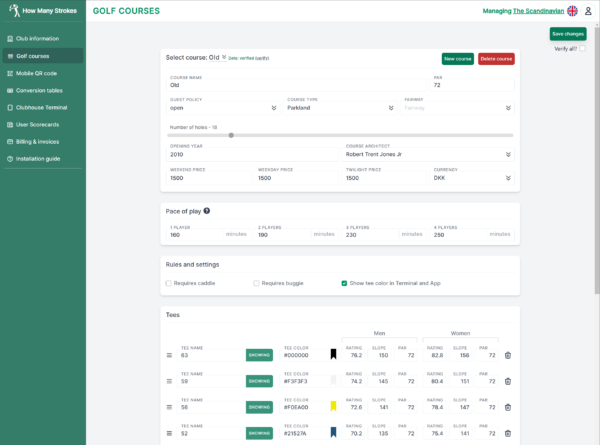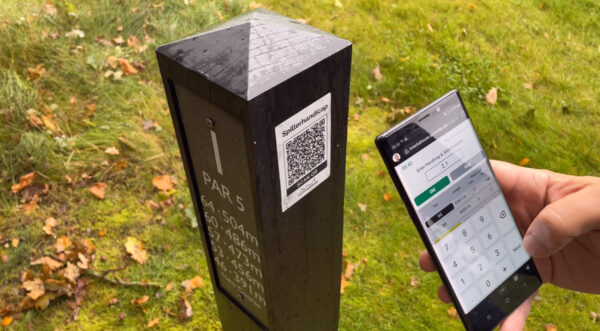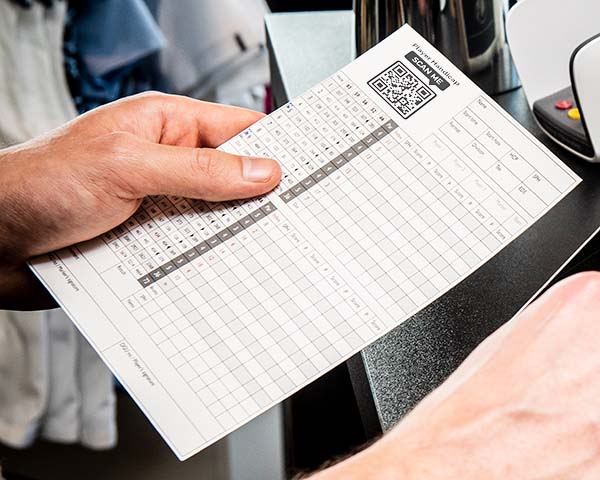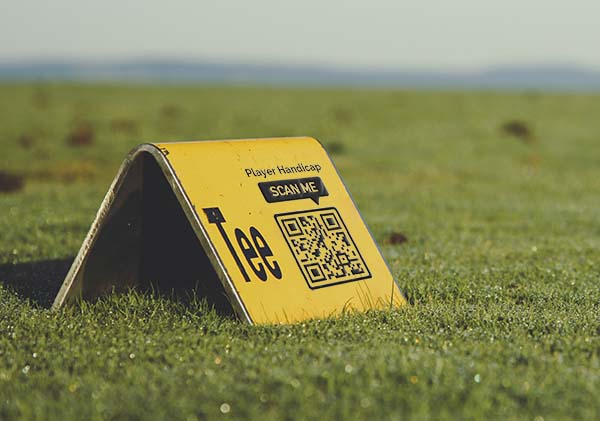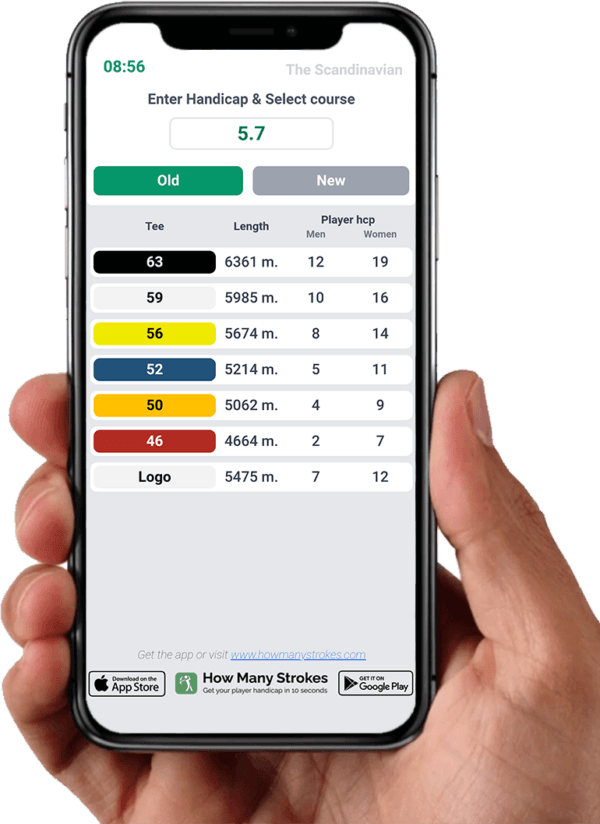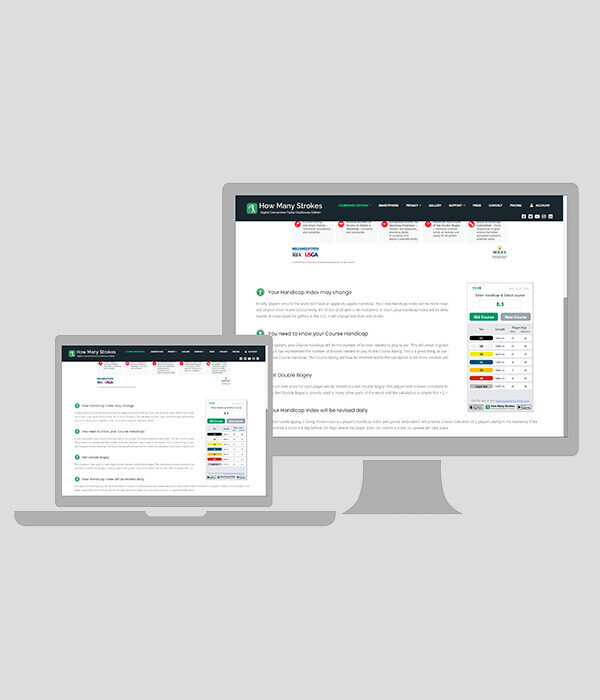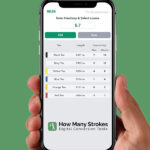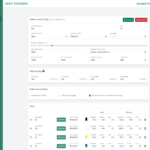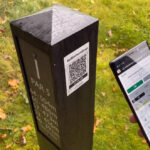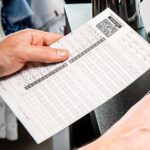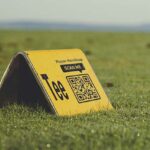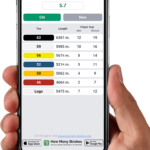 How Many Strokes Software Edition incl. one year subscription
€ 1,097.00
The monthly software subscription is EUR 79.
Book a demonstration with us if you want to learn more about the solution.
Description
Additional information
Description
The Digital Conversion Table Software Edition allows members and guests to obtain their player handicap in less than 3 seconds, and they can see all their handicap options in one view.
The solution allows you to get the conversion table via a QR code that can be shown on stickers, metal plates, scorecards, course guides etc. The QR code can be anywhere at the club, like on the first tee. You can also embed the handicap calculator on your website; this is done very easily.
The solution eradicates the need for framed conversion tables mounted on the wall or lying around the reception area or big boards at the first tee. No more struggles with manual calculations and printing on paper. With How Many Strokes, your golf club can change the Handicap table electronically and on the fly.
Sign up for Software Edition
The sign-up includes uploading and updating club data and introduction to the system.
Sign-up is included in the price.
Software subscription
The software subscription includes the QR-code graphic file, Website version handicap calculator, access to the user portal, one screen saver, software maintenance, free support and much more.
The monthly software subscription is EUR 79. If you prefer, you can pay the subscription yearly. When buying the solution, you sign up for a 1-year software subscription.
Guide: QR code Conversion table
Simply place the QR code on any object at the first tee or anywhere else at the club.
The players can then scan the code using their smartphones.
They will get the entire table on their screen and can decide what tee box they want to play.
The QR code is provided as a graphical file that can be engraved or printed on almost anything.
You can place the QR codes on Stickers, Scorecards and Course guides, decorative stones, tee markers, metal plates that you can mount on walls and posts, or almost any other suitable surface you can think of.
Guide: Get the Conversion table on your website
Embed the handicap calculator on the club's website. It is quite easy to do.
This will allow your guests to plan and see their player handicap before they come to the course.
The embedded version uses the same data as the rest of the solution and will be updated simultaneously with the QR code and Terminal.
QR-code stickers
We can provide high-quality QR-code stickers which can be used both indoors and outdoors. See product and pricing here: https://www.howmanystrokes.com/product/silver-sticker-with-qr-code/
Delivery information
The software will be made available as a download.
Additional information
| | |
| --- | --- |
| VAT | Prices are not including VAT |