Does your conversion table look something like this?
With a Digital Conversion Table it could look like this
See how the Digital Conversion Table works
---
Clubhouse Edition
How do you present your conversion tables?
Elevate your club's prestige by offering members and guests an innovative Digital Conversion Table.
🚫 Say goodbye to outdated paper Handicap tables.
🚫 Bid farewell to tedious manual calculations and endless printing.
With How Many Strokes, you gain the power to adjust Handicap tables instantly, bringing accuracy and sophistication right to your fingertips!
Step into the future with our Digital Conversion Table, tailored to the World Handicap System.
Members and guests simply: 1: Enter their handicap 2: Choose their desired course
Instantly, the Terminal reveals the strokes for each Tee Box on the Golf Course.
Elevate your clubhouse ambiance with How Many Strokes – a sleek, contemporary system that's sure to captivate and impress every player.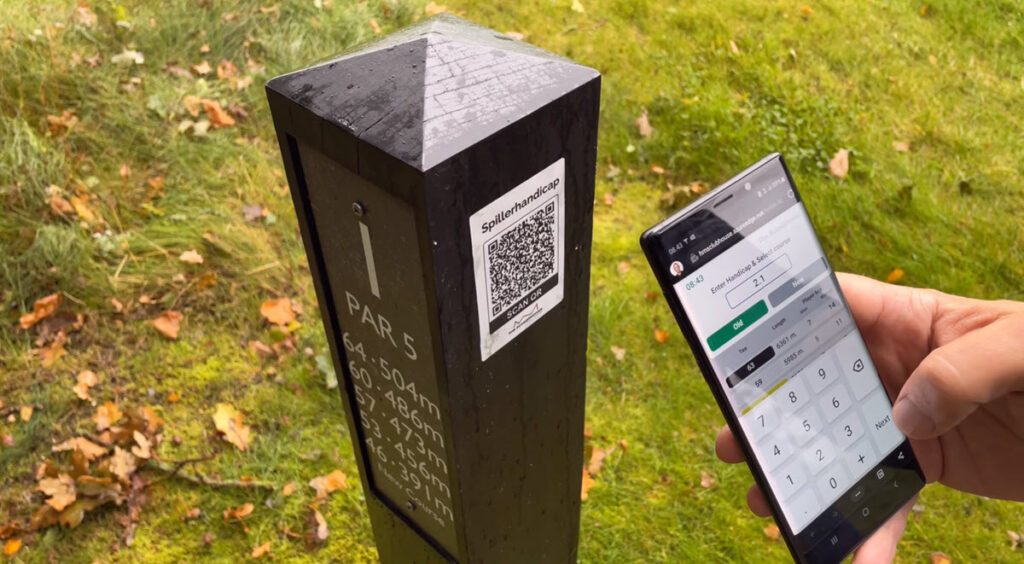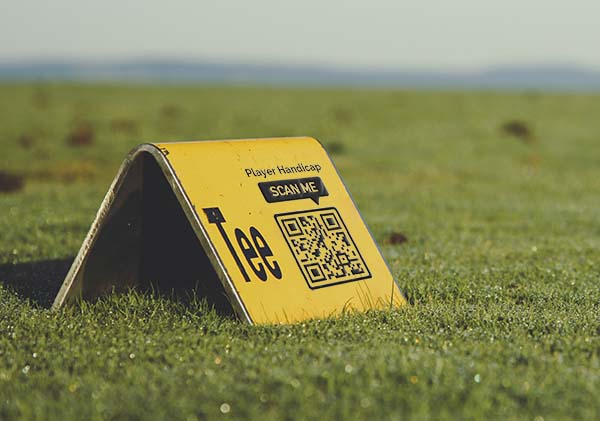 Digital Conversion Table on the phone
Have a Digital Conversion table anywhere on the Golf Course
or in the Clubhouse.
The QR-code can be displayed on anything:
• Stickers • Metal or plastic plates • Stones and rocks
• On top of tee markers • Scorecards • Course guides
You can try to scan this code with your Smartphones' camera and see how it works.
If you are viewing this on your phone just click this link: Open QR
Create Customized Daily Updates with Ease
Elevate your club's communication with our Today's Course Update info boxes. Tailor these boxes to convey a wide range of information to your valued members and guests.
With our user-friendly interface, you can effortlessly make changes via the Mobile version or utilize our new Calendar scheduler. Examples of predefined info boxes: Green Speed/Stimpmeter, Today's Course, Pin Position, Pace of Play, Reserved for 2-ball, Grass Height, Grass Type, Lift, Clean, and Place, Clubhouse Open, Proshop Open, Driving Range Open, Restaurant Open, Parking Space Open, Buggy Allowed, Trolley Allowed, Cart Path Only, 📞 Marshal, 📞 Restaurant. Or you can make your own.
Take advantage of these versatile info boxes to enhance your club's communication and provide valuable, up-to-the-minute information to your members and guests. Whether it's course conditions, facilities, or contact details, our system makes it effortless to keep everyone informed. Read more
---
Can we have the Conversion Table on our Website? Yes you can
The Digital Golf Conversion Table can be integrated into the Club website.
Check out this demo version. Type your Handicap and see the result in the Web Conversion Table: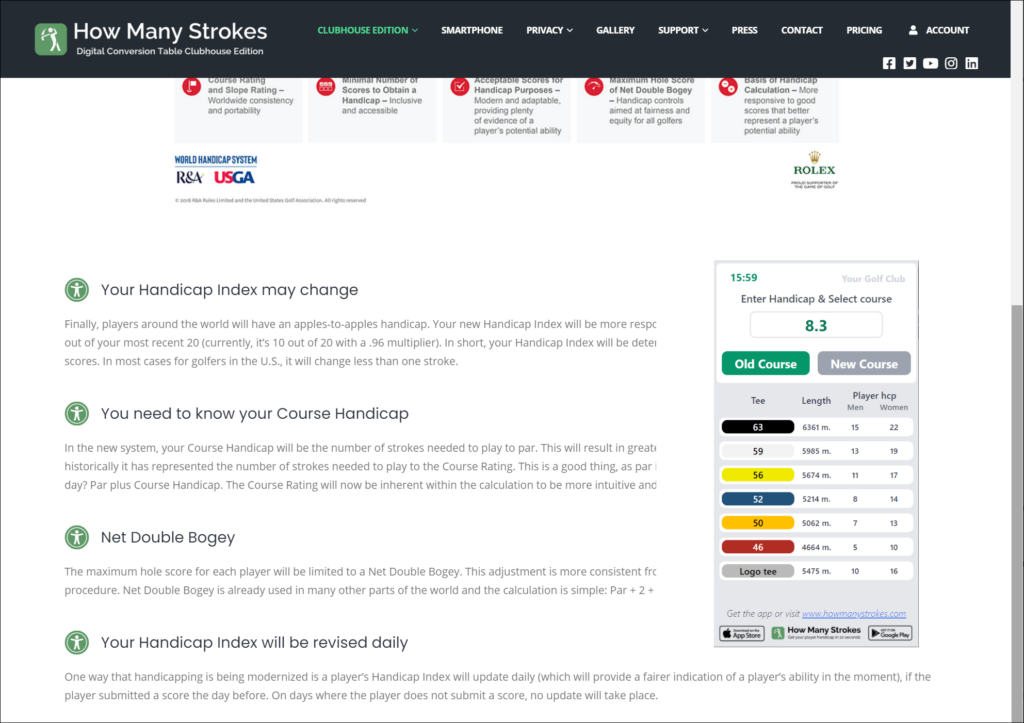 Your members and guests just type their handicap and select the course they want to play and the display will only show relevant information for the player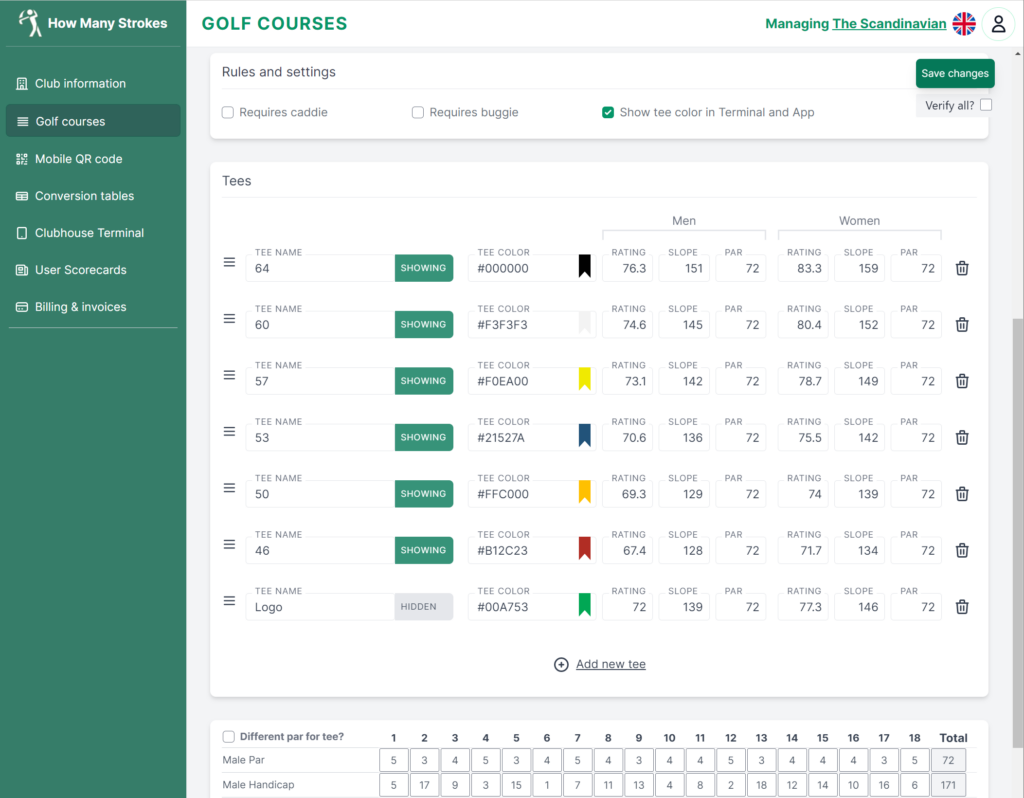 As a Golf Club, you have the flexibility to tailor the solution to your precise requirements. You have the freedom to include any desired number of courses and tee options to perfectly match your needs.
Furthermore, you can configure all pertinent details, catering to guests who seek information on pricing, facilities, contact details, and more. All this information seamlessly integrates with the club's dedicated mobile app.
The solution is designed to be adaptable, allowing you to align it with your Golf Club's branding requirements. You can even feature multiple screen savers, showcasing your signature hole, promotions, sponsors, and advertisements, adding a personalized touch to your club's digital experience.
Got a question? We're here to answer! If you don't see your question here, drop us a line on our Contact Page.
Can you guarantee that the system is always available ?
Tonny Gottlieb
The system is hosted on fast and highly available data centres in Europe and the US to ensure 24/7 uptime. The Terminal solution does not require an internet connection to run. If your Golf Club uses the embedded Conversion Table on your Website or the QR for players to use on their Smartphones, the service is dependent on our servers.
You can check our real-time availability here: System Status