Does your conversion table look something like this?
With a Digital Conversion Table it could look like this
See how the Digital Conversion Table works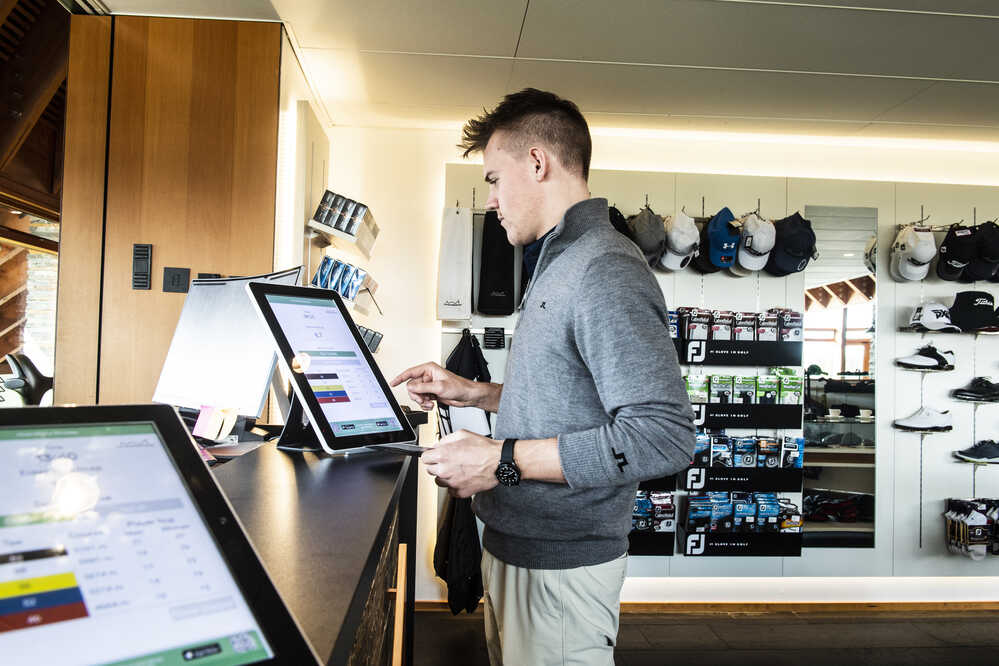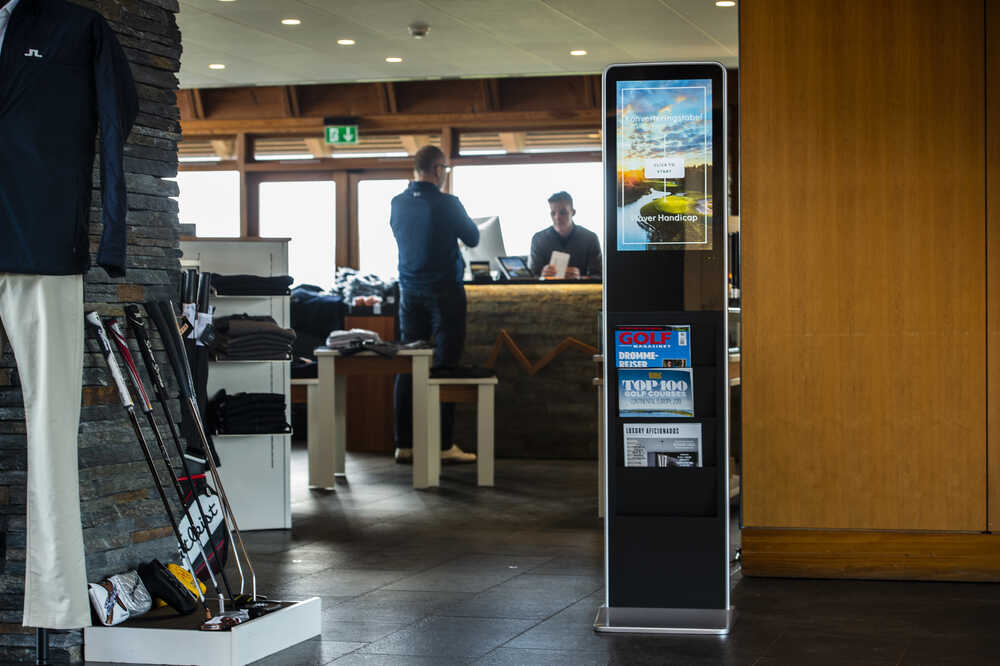 Clubhouse Edition
How do you present your conversion tables?
Give your members and guests a unique experience​ with a Digital Conversion Table
Get rid of the paper version of your golf club's Handicap table.
No more struggles with manual calculations and printing on paper.
With How Many Strokes your golf club will be able to make changes to the Handicap table electronically and on the fly.

How Many Strokes Clubhouse Edition is a Digital Conversion Table based on the World Handicap System.
Your members and guests just type their handicap and select the course they want to play and the Terminal will show strokes for the player for every Tee Box on the Golf Course.
With the How Many Strokes system you will get a modern interior that looks amazing and appealing to your members and guests.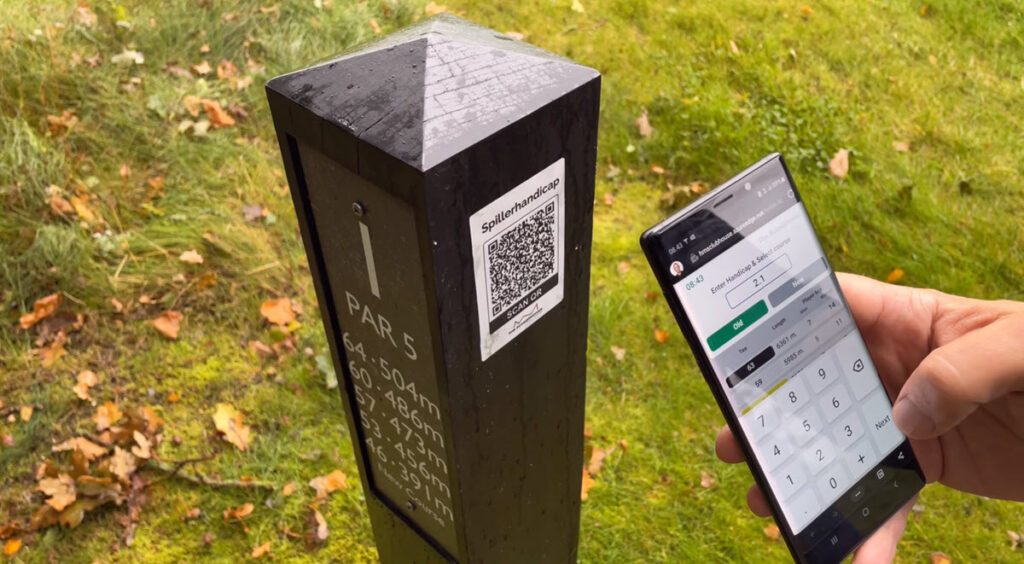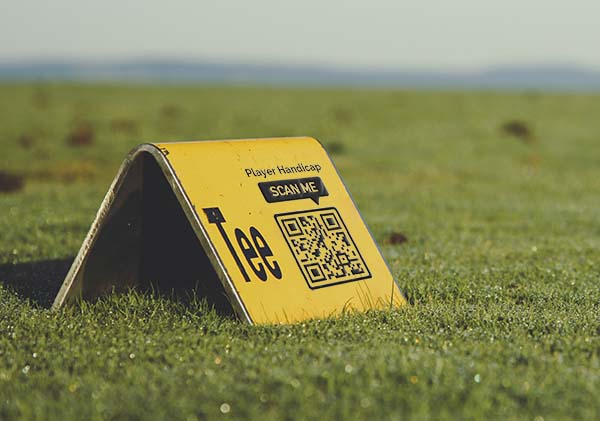 Digital Conversion Table on the phone
Have a Digital Conversion table anywhere on the Golf Course
or in the Clubhouse.
The QR-code can be displayed on anything:
• Stickers • Metal or plastic plates • Stones and rocks
• On top of tee markers • Scorecards • Course guides
You can try to scan this code with your Smartphones' camera and see how it works.
If you are viewing this on your phone just click this link: Open QR
Can we have the Conversion Table on our Website? Yes you can
The Digital Golf Conversion Table can be integrated into the Club website.
Check out this demo version. Type your Handicap and see the result in the Web Conversion Table: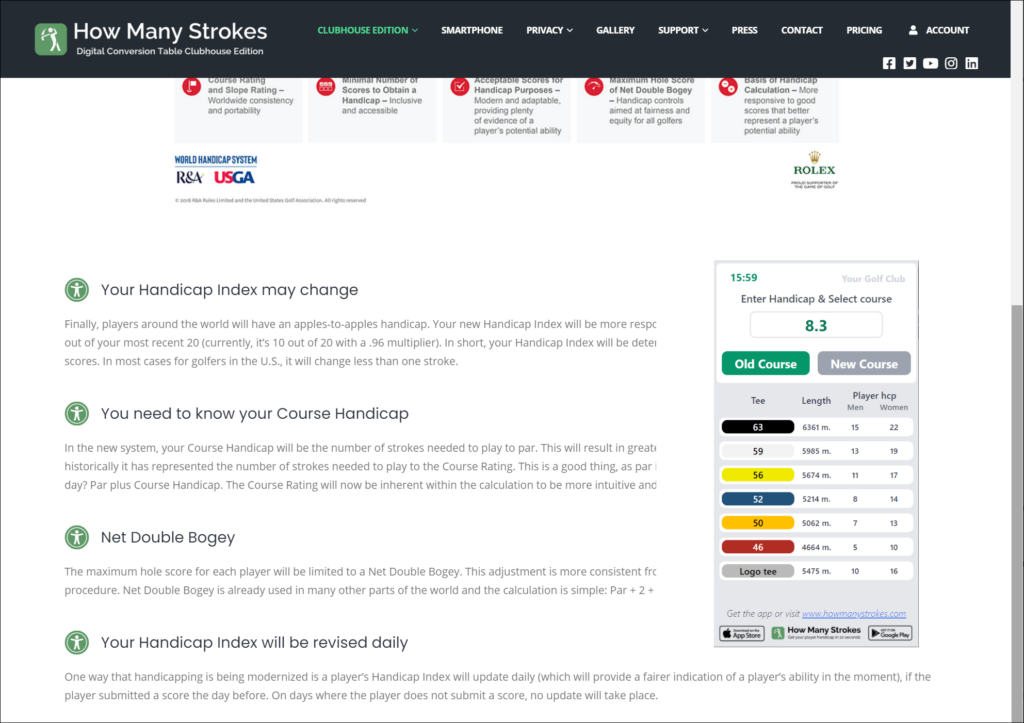 Your members and guests just type their handicap and select the course they want to play and the display will only show relevant information for the player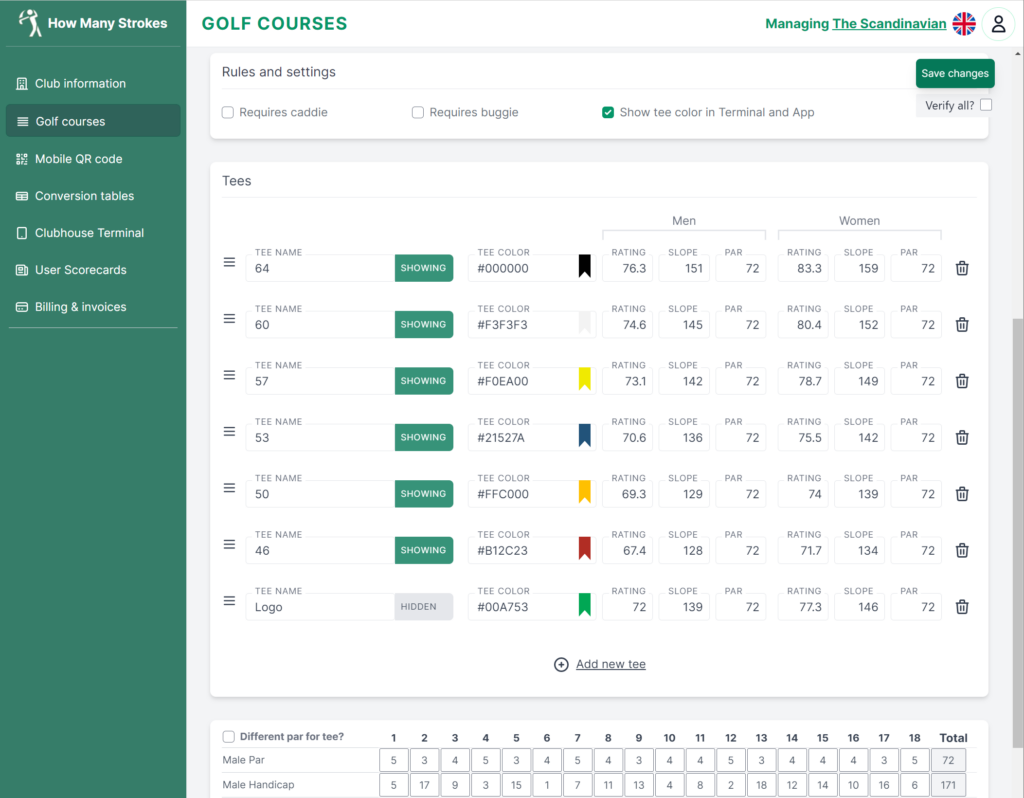 Make changes to Course data on the fly
As a Golf Club, you can set up the solution to fit your exact needs. You can add any number of courses and tees to fit your needs.
You can set up all relevant information including information for the guest that wants to see prices, facilities, contact information, etc.
All information will be shared with the personal mobile App as well.
The solution is customizable to meet the branding requirement of your Golf Club. You can have multiple screen savers with
the signature hole, promotions, sponsors, and ads.
Got a question? We're here to answer! If you don't see your question here, drop us a line on our Contact Page.
Can you guarantee that the system is always available ?
tonny
The system is hosted on fast and high available data centers in Europe and the US to ensure 24/7 uptime. The Terminal solution does not require an internet connection to run. If your Golf Club is using the embedded Conversion Table on your Website or the QR for Player to use on their Smartphones, the service is dependent on our servers.
You can check our real-time availability here: System Status