Introducing the News Box: Instant Communication for Golfers
Tonny Gottlieb
Introducing the How Many Strokes News Box: Instant Communication for Golfers
Want to keep your players informed with timely updates? Look no further than the How Many Strokes News Box, your quick and easy solution for sharing daily information with golfers.
Customize the News Box to your liking by selecting the color and size, and position it anywhere on the screen for maximum visibility. With the text editor in the Management system, crafting and designing messages to share with players has never been easier.
The possibilities for communication are endless. Share company announcements, updates on course maintenance, reminders about upcoming events, special offers for members, or anything else that comes to mind. The News Box makes it easy to keep everyone in the loop.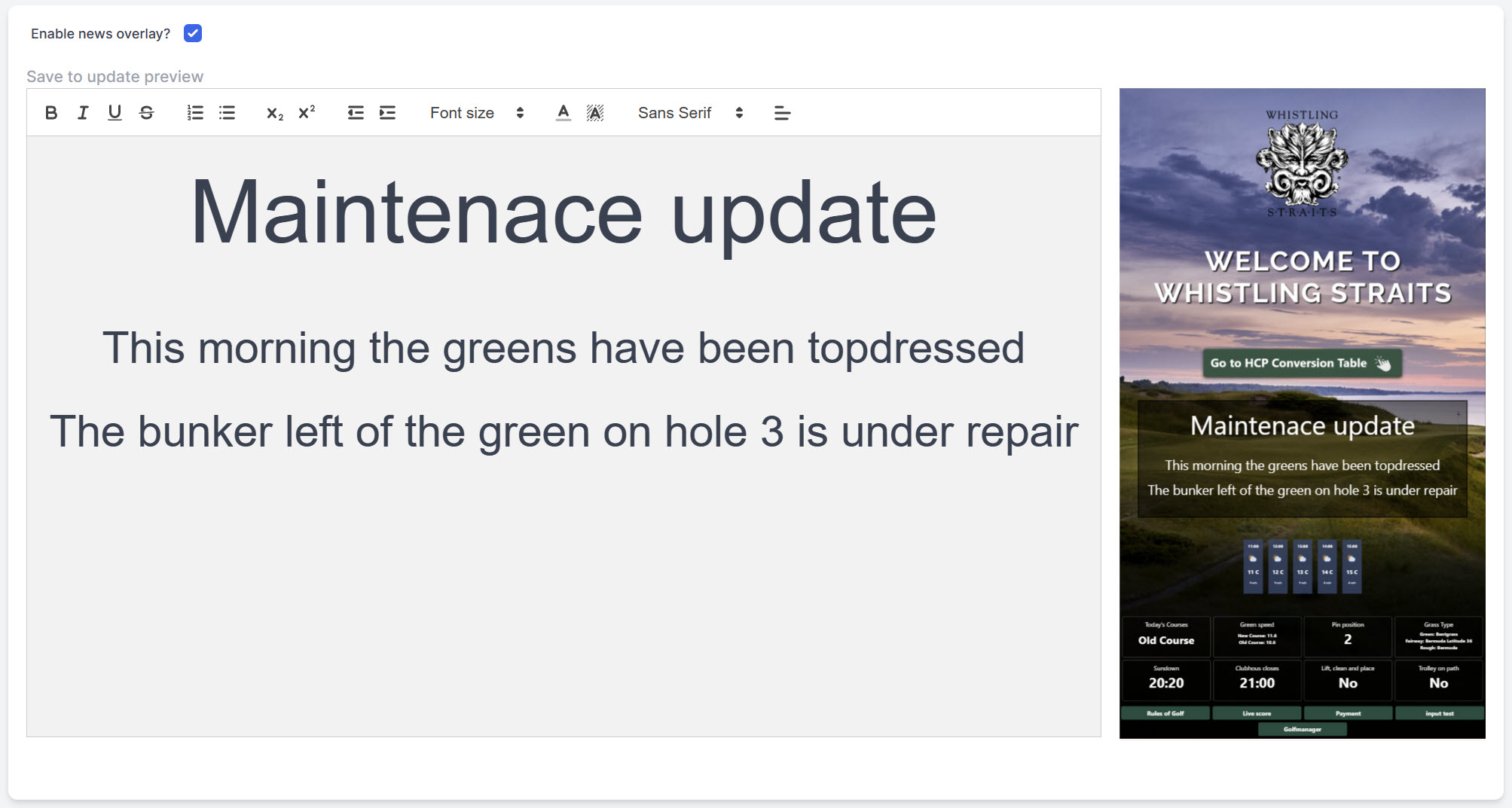 With the live preview in the editor, you can see exactly how your News Box will look on the How Many Strokes Terminal without needing to check the physical screen. Once you're satisfied with your message, simply hit "Save" and watch as the Terminal is updated instantly.
Say goodbye to outdated communication methods and say hello to the How Many Strokes News Box, your new go-to for instant updates and announcements.