Get a Data Report on all your Course Settings
Tonny Gottlieb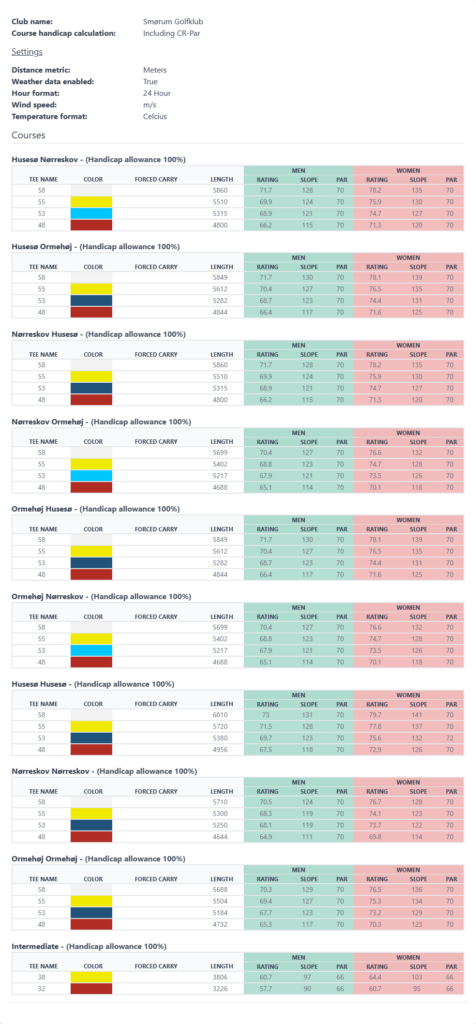 In the How Many Strokes Management System you can now get a Data Report on all important your Course Settings.
The report is extremely useful if you want to verify you course setting including Tee length, Par, Slope and Rating.
It happens more often that you would think that we see errors in the printed conversion table that most clubs have. Most of the time this is due too human error when the Slope Rating Sheets are created. And in most cases, nobody will find the error.
With the Data Report you can always verify if you Course Handicap is calculated correctly.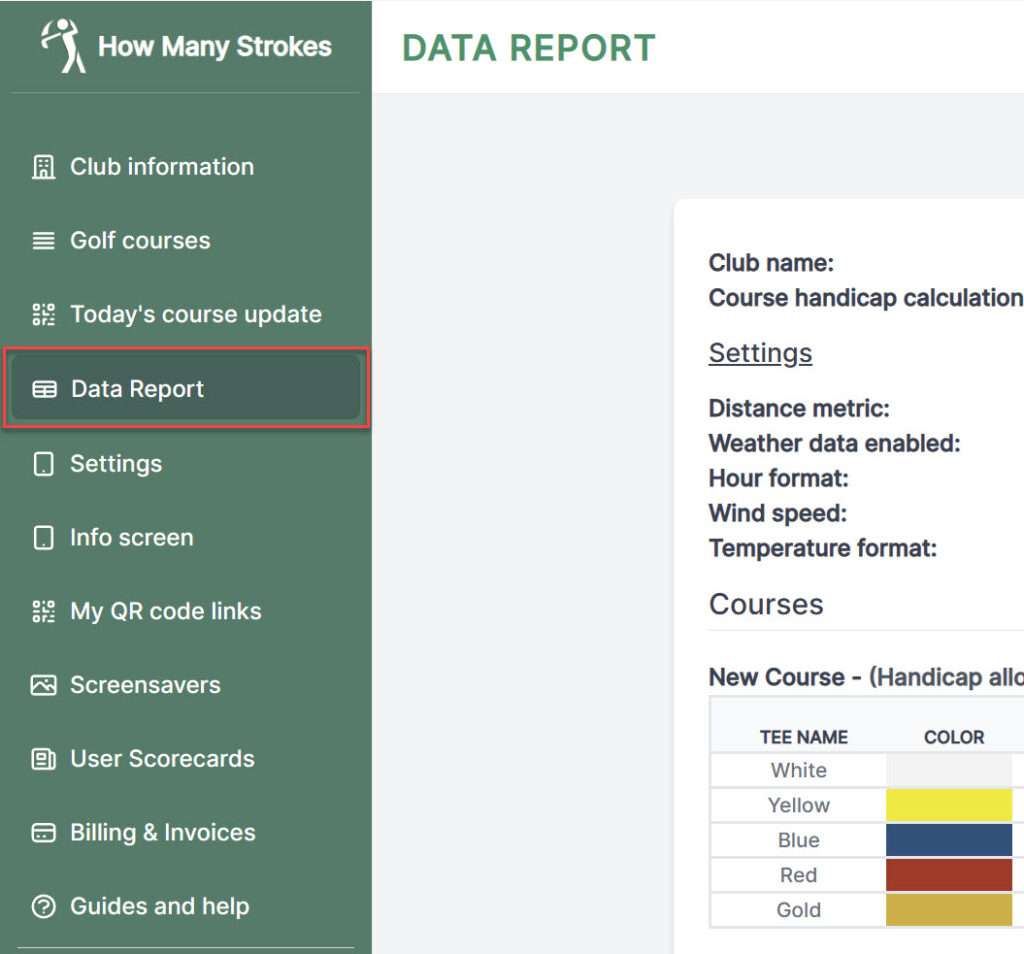 Log in to the How Many Strokes Management system and see your Data Report. The report can be downloaded or printed.